Break-through Blogging for Greater Web Success – Part 1
Part 1 of a 12 Part Series- Blogging for leveraged web marketing and clever customer relationship management.

The following information is an extract from The '120 DAYS TO $120K' Web Entrepreneur Success Program created and presented by Jennie Armato.
What is a blog?  How does it work, Why should I have one? 
-       Blog on your website and/or a website that is a blog
No matter what type of site you operate- a product sales site, a membership site, a directory site, a forum site or any other kind of site, it must contain a blog on it.  The entire site can be a blog or you can add a blog as a section to a non-blog website.  (BUT, your blog for business MUST be on your own web site!)  
A blog is blend of the terms web and log.  Blogs are usually maintained by an individual with regular entries, known as posts, of commentary, descriptions of events, or other material such as graphics or video. Entries are commonly displayed in reverse-chronological order with the most recent post appearing at the top of the blog home page.  Blogs and blogging can be used as a verb, meaning to maintain or add content to a blog.  
Most blogs are interactive, allowing visitors to leave comments and even message each other via widgets on the blogs and easily share blog posts across the social engine landscape.   
It is this interactivity that distinguishes them from other static websites.  AND it is this inter-activity that makes them incredibly powerful tools to boost your profile, create impact and  build influence on the web.  The ability for readers to leave comments in an interactive format is an important part of why blogs are so popular with people.  They are also very popular with search engines because they are generally editorial in nature and will are likely to help fulfill the needs of a person using their search function for information and a web page based on their chosen keywords.  
Blog topics vary and are usually best delivered and received under a theme or topic.  Blogs can provide commentary or news on a particular subject; others function more as a personal diary. A typical blog combines text, images, audio, video and links to other blogs, web pages and other media related to its topic.  
Most blogs are primarily textual, although some focus on visuals like art and photography (an art blog or a photoblog), videos (video blogging), music (MP3 blog), and audio (podcasting). Micro-blogging is another type of blogging, featuring very short posts, similar to the 420 character status updates on Facebook.  
As of 16 February 2011 there were over 156 million public blogs in existence.  That number continues to grow.  
This video explains more about what a blog is: If you do not have a blog on your existing site, contact your webmaster or access your cPanel and install one via 'Fantastico'.  You will then want to have a graphics person enhance the design for you, to match your existing site.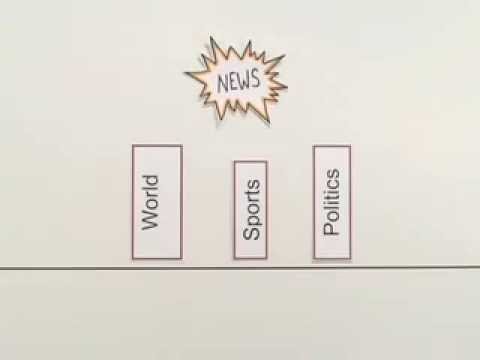 My amazing team can set up, design, assemble and activate a complete blog for you on a brand new site, for less than $600.  (Please note this minimal charge includes Project Coordinator for client and contractor consultation and information dissemination, Designer consultation, concept, correction and Programmer installation and addition x 1 'round of changes.  Design changes and technical/content additions for 2nd and subsequent sets of changes attract an hourly charge rate of $55 and will be advised to you prior to exercising operation).  
OR, if you are willing to D-I-Y, the VERY BEST and Cheapest Self-Start Blog Kit is just under $350.  (They will NOT add a blog to an existing site, only on to a new site).  It is incredibly easy and very powerful to get started with a break-through blog today!   
Do you have any questions about blogging or do you have some ideas you would like to share too?
We would to help you and also, if you have ideas, we would LOVE to promote you.  Please share your questions, comments and ideas via the comments box below.  
    ——————————————————————————————————–
Jennie Armato (affectionately known as The Godmother of the Internet) is Head Coach and Success Mentor at Web Business Academy.

 

She provides education programs, marketing strategies and systems plus the most powerful tools to manage and accelerate your web success.

 

Jen's "120 Days to $120K – The Web Entrepreneur Success Program" offers you an extended report plus a one hour complimentary webinar where she reveals the keys to moving forward faster to your best year on the web yet!

 
"I will reveal the Precise and Proven System I have used to build AND boost my business using blogs – much of it can be automated AND leveraged – meaning I get maximum coverage for minimum effort with real returns (money in the bank) while I sleep – thanks to the little-known secrets of web entrepreneurs success."
CLICK HERE >>
——————————————————————————————————–
Share This Post
Tags: blogging, blogging for business, how to use a blog, why should I have blog